Resource Center
Project Consulting Services,® Inc.
PCS® Insights
Sharing Industry Knowledge, Lessons-Learned and Published Presentations to share our view of pertinent issues and how they affect Oil & Gas professionals and Operators.
---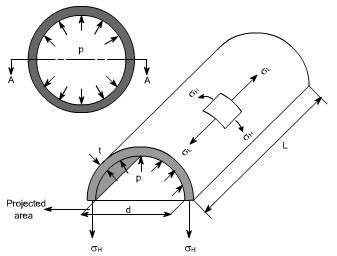 The world is in constant motion. Every day we rely on infrastructure to keep us safe as we accomplish our goals. In using the infrastructure, we are subjecting it to many stresses which it must be designed to handle. If you do not notice the pipelines around you, they are operating well. The gas stove will cook your food. The heat will kick on during winter. You can fill your tank at the gas station. The reliability of this infrastructure is only accomplished by design that takes many factors of its use and environment into account. Pipelines must be designed to withstand many stresses while safely transporting hydrocarbons for many years. A single failure at any point in the pipeline will shut a large section of the system and markets down, possibly causing serious safety concerns and economic consequences to operators and the general consumer. So what exactly are these stresses that a pipeline needs to be designed to withstand? PCS Engineering gives a glimpse into pipe stress, one of the many factors that go into designing a pipeline. ... Continue Reading
---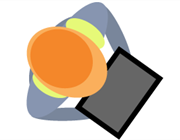 Automating the pipeline construction inspection process seems straight-forward: collect inspection data on a tablet device, upload it, and report the findings on a website. This is a typical mobile data collection scenario that's been used across many industries for years. I thought I knew everything about the subject. I was wrong. ... Continue Reading
---

Imagine yourself as a pipeline operator that has followed all the rules and regulations. Good For you! You've employed reputable engineers with proven experience that developed a comprehensive design basis. You've developed procurement procedures to confirm compliance with the design basis. You've implemented an inspection protocol that clearly defines inspector certification and details specific roles and responsibilities. You've enacted a sophisticated data tracking system with supporting documentation down to the joint level and conducted a gap analysis to assure all various phases are aligned. Your project has successfully passed multiple audits by PHMSA. Now, you can sleep comfortably at night. What could possibly go wrong? ... Continue Reading
---
View All Articles
Featured Videos
Learning to Grow
The First 5 Years at PCS®
---
GIS Gallery
There's more to GIS than what can be explained in a few paragraphs. With that in mind, we've created videos, articles, and graphics to share the ideas and concepts that drive what we do.
View Gallery
More Information
Contact Us
We would appreciate any opportunity to assist you, and to connect you with the right person at PCS ® to address your needs and answer any questions.
Request Info
Call Us
713-952-7380