Pipeline Professionals Integrating Advanced Technology
At PCS®, we provide a suite of technology solutions, supported by pipeline professionals, to deliver more efficient project and data management for pipeline and facility installation projects. Our engineering, construction management and technology team provides, develops & implements leading-edge solutions to support project management demands, through field data collection, material management, cost controls and meeting regulatory requirements for construction.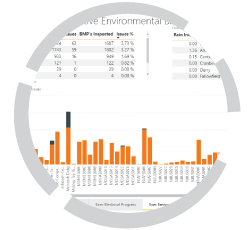 Connected Project Managers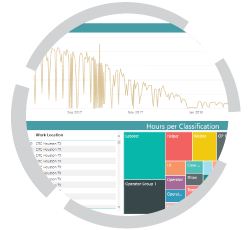 CAPEX & Procurement Controls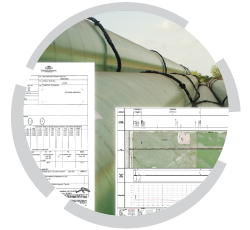 Complete Records & Documentation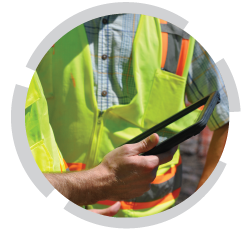 Streamlined Inspection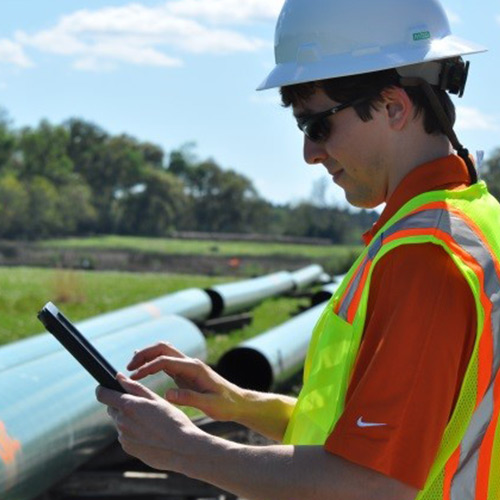 Field Intelligence. At Your Fingertips.
Mobile Inspection FormsTM can streamline the full inspection reporting process during construction. This large data set is turned into actionable insights and predictive analytics visualized through dashboards in Epilogue®. Focused modules tailor our simple but powerful field data collection to your needs.
Mobile data collection connected to dynamic reporting dashboards.
View More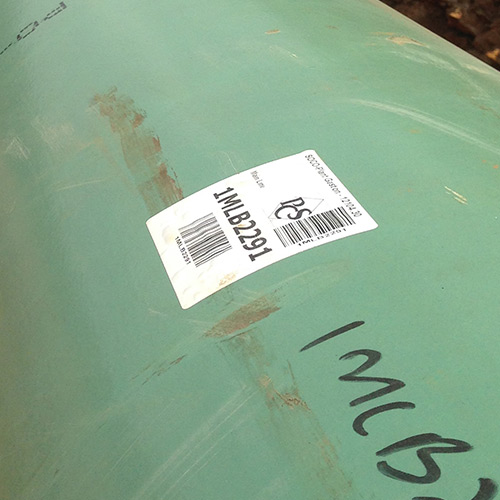 Here's the Missing Piece. Don't Build Without It.
C.A.T.S.® manages material inventory and traceability data before and during construction. Detailed inventory reporting dashboards show where your project materials are. Asset-level traceability data can be integrated with an advanced GIS platform and Asset Data Summary within Epilogue® for complete peace of mind.
Material traceability & inventory management system.
View More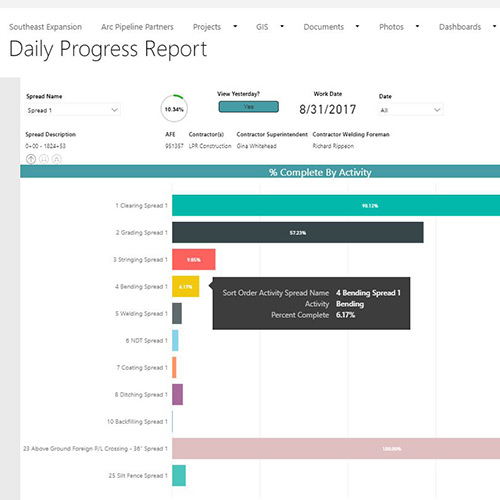 Stay in Control of Projects.
Epilogue® serves as an integration platform for all of your pipeline asset data and documentation. Data gathered from project documents, Mobile Inspection FormsTM, and C.A.T.S.® is visualized in Business Intelligence Dashboards and GIS Project Maps. Have project questions? Epilogue ® has the answers.
Project hub for every record, every qualification and current reports.
View More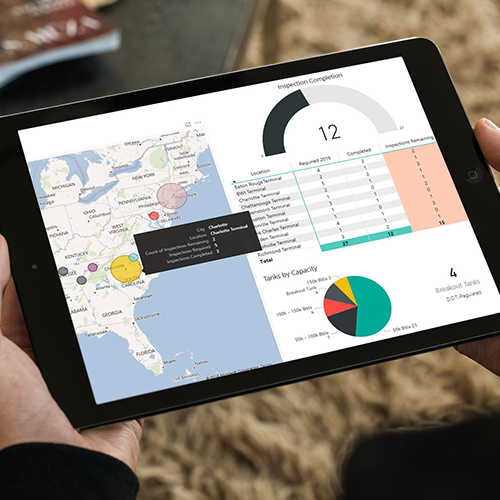 Midstream EHS & Compliance Management
Our team of pipeline operations experts work with clients and our development team to implement custom reporting solutions to manage what's important to the operator, with flexible, cloud-based dashboards.
Management Reports, Integrity Management Workspace, Pipeline Compliance Portal
More Details
More Information
Contact Us
We would appreciate any opportunity to assist you, and to connect you with the right person at PCS ® to address your needs or schedule a demo of our solutions.
Request Demo
Call Us
713-952-7380